Lizbeth Navarro
I was born in Celaya, Guanajuato, Mexico, and raised by mis abuelitos and my mom. At a young age, my parents separated, and my Peruvian dad moved to the United States. During our childhood, my sister and I would make occasional visits to see our father in California. When I was 15 years old, what was supposed to be a short visit with my dad, turned into a 23 year stay as an undocumented immigrant.
Making the decision to leave everything behind for a chance to grow with my father and explore a new way of life was not easy, but the unknown was filled with wonderful possibilities. It was a difficult adjustment, as my dad and I didn't know each other well. I was a teenager trying to find my place in the world in a new country, and it was challenging because my relationship with my father needed a lot of rebuilding.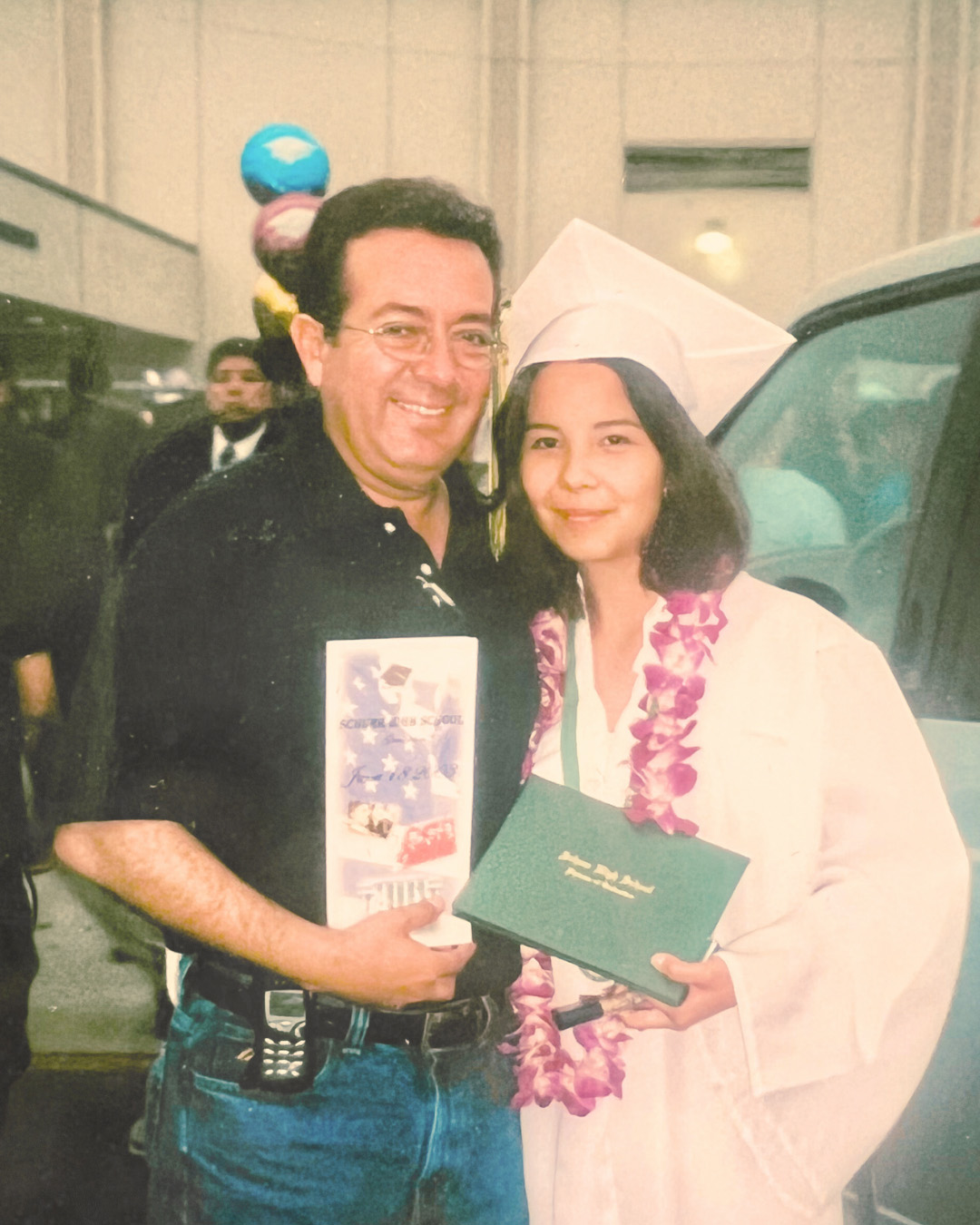 As a young adult, I paid my way through college, navigating the complexities of being undocumented. I have a passion for ceramics, which I pursued in college even without the proper documentation. My life took a turning point when I received DACA (Deferred Action for Childhood Arrivals). It was a lifeline, offering me temporary protection from deportation and the chance to pursue my dream job at the time, working with inner-city youth as a teaching artist. With DACA, I finally gained the ability to work, teach ceramics, and have the opportunity to encourage them to be themselves and embrace their unique strengths. In 2020, I took a leap of faith and started my own ceramics business, sharing my knowledge and love for the art with the community.
Teaching ceramics has become a central part of my purpose, a means to inspire and connect with young minds in need of guidance and creativity. I believe in the power of art and the importance of sharing our journeys, no matter how challenging. I've faced setbacks, including the loss of my beloved mother and the financial impact of the pandemic, but my faith keeps me going. Teaching ceramics brings me immense joy and allows me to serve my community as an educator and leader. However, my immigration status still imposes limitations on my life. While my journey in this country has been marked by moments of joy, it's also been marred by challenges and heartaches. I can't say I am fully thriving yet, as being undocumented weighs heavily on me. Not having the complete freedom to travel out of the country or to visit my family in my home country takes a toll on me. 
While I'm proud of my accomplishments and the life I've built in the USA, I'm still on a journey. The dream of becoming a legal permanent resident through my father, who is now an American citizen, remains unfulfilled as my application in the system has been "processing" for 16 years. We submitted my application for adjustment of immigration status back in 2007 and I'm still waiting. I'm determined to continue sharing my love for ceramics and inspiring others, even as I hope for a brighter future where I can fully thrive and live without limitations.